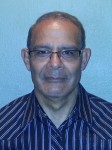 Last month many people around the world became what many would consider fanatics.  What was the reason?  The World Cup.
The World Cup is the biggest sporting spectacle in the world. Thousands of people are attracted to this event.  It involves teams from different countries playing soccer.  During this time many fanatics stay home from work to watch their country play a game on television. The games produce passion, loyalty and desire in many people including myself. For many there was joy because their team won.  For others there was sadness and anger because their team lost.
At the end of the game of life, will you be a winner?  This was the question that was asked by a football coach a few years ago.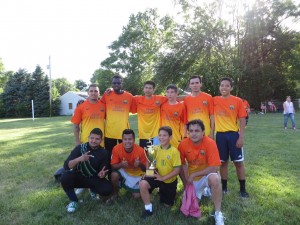 ( Photo: Latin America winners of the Who's My Neighbor festival soccer tournament.)
My question for us today is the following.  Do we have passion, loyalty and desire for the things of God?  Do we desire to be faithful to our Lord to be a champion before His eyes?  At the end of our life on this earth, will we hear this?  "His master replied, "Well done, good and faithful servant! You have been faithful with a few things; I will put you in charge of many things.  Come and share your master's happiness!"  Matthew 25:21
My desire is that you as a believer can continue to battle to win the game of life that you're in. Fight the good fight of the faith. Take hold of the eternal life to which you were called when you made your good confession in the presence of many witnesses.  1 Timothy 6:12.  Don't give up!  The conflicts of life will not overcome you. You belong to the team of Jesus Christ, He has never been defeated.  Not even death was able to defeat Him.  What, then, shall we say in response to these things? If God is for us, who can be against us?  Romans 8:31  No, in all these things we are more than conquerors through him who loved us.  Romans 8:37
Pastor Moses Rodriguez
Iglesia Hispana Evangélica
(complex of Calvary Church theater #3)
419-893-2171 pastormosesrodriguez@yahoo.com