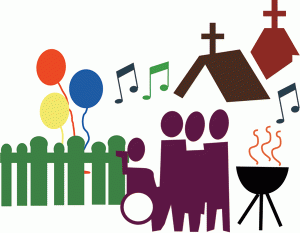 Northwood Baptist Church is located at
566 E. Florence Ave. Northwood OH 43619
Both events will be at this location.
1.  
Saturday July 26, 2014
Block Party Celebration to kick off Vacation Bible School 
Noon – 4pm
     Everything is FREE.  Food, Ice Cream, Yard Games, Bounce House for the Kids, Music.
     Come and join us for an afternoon of FUN & and register your child for VBS.
2.
Sunday July 27 – Thursday July 31
6:00 PM – 8:00 PM
Vacation Bible School Week
     For children Kindergarten through 6th Grade.  Bible stories with crafts, games, music & snacks.